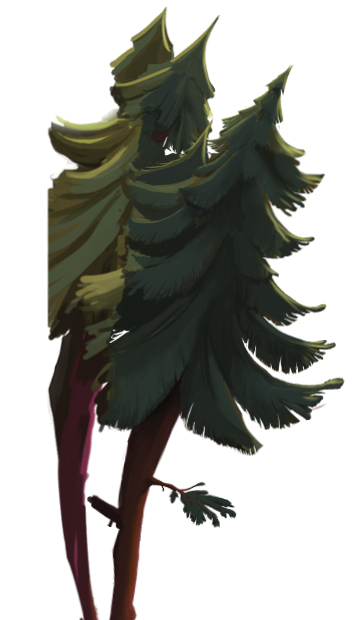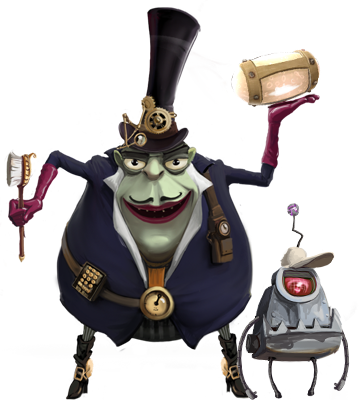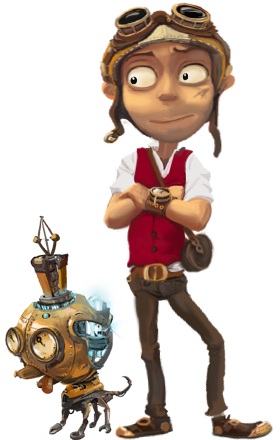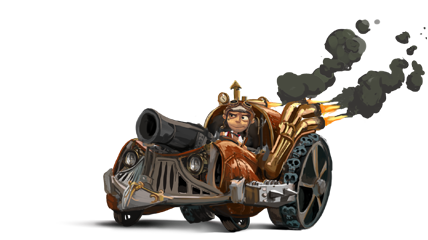 Press Release: Arcade Racer Pressure will appear on March 26 for PC
+++ Launch trailer shows off this action packed road trip +++
Karlsruhe, Germany, March 20, 2013 - TopWare Interactive announced today that the arcade combat racer "Pressure" will be released in stores on March 26th for PC and on STEAM. Additionally, the launch trailer for this maniacal road trip can be found on the website www.pressure-game.com. The trailer will give players a look at the fantastic steam punk universe, where
drivers can leap into their steam buggies and wreak havoc alone or with a friend in co-op mode.
Developed by the Stuttgart-based developers Chasing Carrots, "Pressure" tells the tale of a heroic young boy fighting against the forces of an evil count, in a world that runs on water pressure. The count, hell bent on draining the town's water supply for his diabolical full service health spa, will stop at nothing to achieve his goals, leaching the town's resources until there isn't
an ounce of water pressure left! To prevent the destruction of both the environment and his hometown, our hero must rev up and throw down against hordes of the count's evil minions, stopping at shops along the way to outfit himself with new vehicles, armor and weapons. He will have to race hard, fight well, and above all, keep his buggy's pressure up if he expects to stand a
chance of saving his town!
Check out the online trailer now to get a glimpse of the fast paced, frenetic world of "Pressure". This comical cartoon style steam punk world will satisfy anyone's craving for some arcade style racing mayhem, either solo or with friends in cooperative mode. PC and STEAM versions available on March 26th, stay tuned for the release date announcement of the console version.
Go to our homepage at www.pressure-game.com, and get even more information at www.topware.com.